We are delighted to confirm that two Olivia Newton-John Cancer Research Institute (ONJCRI) researchers have been awarded over $4.5 million in funding for the next 5 years in the inaugural round of the National Health and Medical Research Council's (NHMRC) Investigator Grant scheme, announced by Federal Health Minister Greg Hunt.
This significant investment will allow the ONJCRI, as the La Trobe School of Cancer Medicine, to continue research into the use of imaging techniques for targeted treatments, and the development of novel anti-cancer therapies.
"As an Institute, we are committed to conducting research that we believe can have the greatest impact on the availability of new cancer treatments, and in turn improve outcomes for people impacted by cancer," said Prof Ernst, Scientific Director, ONJCRI.
"Grant funding like this, is pivotal for our teams to continue to translate research into practical applications and treatments. It is also great recognition of the work being led by the Institute and our research partners."
Find out more about our NHMRC Investigation Grant recipients and their projects: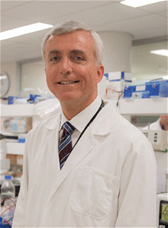 Prof Scott's research focuses on developing improved ways to detect cancer cells in the body through sophisticated imaging techniques, and creating new strategies for treating cancer with targeted therapies. This grant will fund work to discover and develop novel antibodies for treating cancer and extend these discoveries into clinical trials, and support the development of innovative imaging probes that will improve cancer patient management and therapeutics development.
Prof Scott's successful application was rated in the highest category. Nationally, only seven applications from approximately 750 submissions (0.9%), scored in this highest category, illustrating his exemplary application and research.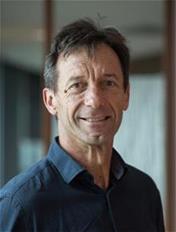 Recent progress in cancer treatment is based on the insight that cancer cells are not only surrounded by normal cells, but that these normal cells are corrupted and exploited by cancer cells for their own survival and protection from the immune system. This grant will allow Prof Ernst and his team to better understand the molecular mechanism by which cancer cells coerce normal cells and ultimately to identify molecular targets for the development of novel anti-cancer therapies.
Read the announcement by Minister for Health, the Hon Greg Hunt MP